Overview of Shopify and WooCommerce
Shopify and WooCommerce are both powerful platforms for building and managing online stores. Shopify is a paid service, featuring a range of pre-made templates and a variety of integrated features, all designed to get your store up and running with minimal fuss. It also offers robust customer service support, allowing business owners to focus on other aspects of their business, leaving the technicalities of the website to Shopify.
WooCommerce, on the other hand, is a free, open-source plugin for WordPress. Therefore, you have total control over your store, with the ability to customize every aspect at will. Although it can require a steep learning curve for those not familiar with WordPress, it's a cost-effective and flexible solution for businesses willing to invest their time.
Both platforms offer different set of advantages based on business needs and resources, making it vital to understand these differences in order to make the right decision for your business needs.
Shopify vs WooCommerce: A Comprehensive Comparison
When deciding on the ideal e-commerce solution for your business, the choices often come down to Shopify and WooCommerce. Both platforms have proven to be effective for various businesses, yet they provide different features and advantages that may sway a user's decision in choosing between the two.
Shopify is a complete, all-in-one hosted platform, that handles everything from marketing and payments to secure checkout and shipping. Known for its simplicity, user-friendly interface, and stylish templates, Shopify provides a seamless eCommerce experience, which is ideal for beginners or those who prioritize easiness and speed of setup over flexibility.
On the other hand, WooCommerce is a powerful, open-source eCommerce plugin for WordPress. It offers incredible customization options, given that you have access to thousands of plugins and themes available in the WordPress ecosystem. This makes it a better option for more experienced users, businesses that already have a WordPress site, or businesses that require specific functionalities or design customizations who are willing to invest more time into the setup and maintenance of their online store.
While both platforms are viable options for a plethora of situations, your decision should correspond to the specific needs and resources of your business. Make sure to consider factors such as budget, technical proficiency, time, and the nature of your products or services when deciding between Shopify and WooCommerce.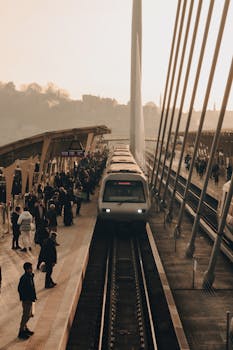 Introduction to WooCommerce: Detailing its Capabilities, Advantages, and Best Scenarios for Use
WooCommerce is an open-source eCommerce plugin for WordPress. It is designed for small to large-sized online businesses using WordPress. It boasts its incredible flexibility and a wide range of customization options. It's the perfect option for those confident with WordPress or those who need specific features that other platforms simply don't offer.
WooCommerce comes with several advantages. Being open-source, it allows users to have full control over their store, which means they can customize every part of their shop and even build their own extensions. With this platform, you have free rein to build the eCommerce site of your dreams. Another advantage is the extensive plugin library with thousands of available tools to extend your store with new features.
Despite its numerous advantages, WooCommerce is not for everyone. It's best suited for businesses that already have a WordPress site and want to add eCommerce functionalities, DIY enthusiasts who enjoy tinkering with their website, or businesses with specific needs that require the wide array of customization options that WooCommerce provides.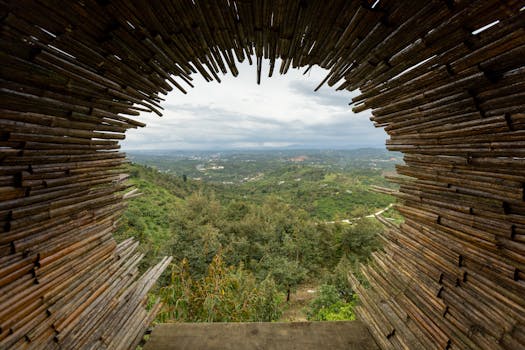 Detailed Comparison Between Shopify and WooCommerce
Shopify and WooCommerce are two of the most popular e-commerce platforms available today, yet they are vastly different in terms of functionality, pricing, and user-friendliness. Shopify is a fully hosted platform which simplifies the process of creating an online store. It offers a variety of well-designed templates, easy inventory management, and a reliable customer support system. With Shopify, you will not have to worry about website uptime or security as these are taken care of by Shopify itself. However, it is not as flexible as WooCommerce and tends to be more expensive due to its monthly pricing plans and transaction fees. WooCommerce, on the other hand, is an open-source plugin for WordPress, making it highly customizable and flexible. It requires more hands-on management with regards to hosting, security, and administration, but this also gives you total control over every aspect of your online store. Furthermore, with WooCommerce, there are no inherent fees apart from what you pay for your chosen WordPress hosting plan. To sum up, if you are looking for a solution that is easy to use, all-inclusive, and you don't mind paying a bit more for convenience, Shopify is the right choice. However, if you prefer having full control and customization over your e-commerce website and are willing to take on more of the setup and maintenance responsibilities, WooCommerce would be more suitable.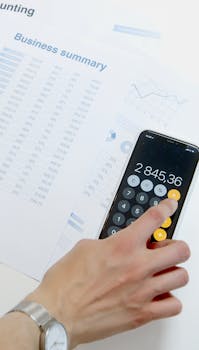 Features and Customization
One of the significant points of discussion when comparing Shopify and WooCommerce pertains to the customization options available, ease of use, and their unique features. Both platforms offer robust customization options but in different ways. Shopify wins in terms of user-friendliness, with a user interface that guides you through each step and various customization options right out of the box. WooCommerce, on the other hand, as a WordPress plugin, offers limitless customization options, especially with coding knowledge. It allows you to create a store that is completely unique and tailored to your exact requirements. Therefore, for non-tech savvy users, Shopify is a better choice, while WooCommerce provides a perfect platform for those with advanced coding skills and desire for in-depth customization. In terms of features, both have an impressive list, including SEO tools, multiple payment gateways, marketing tools, and more, making them two formidable platforms for e-commerce.
Pricing and Value: Shopify vs WooCommerce
Both WooCommerce and Shopify have their pros and cons when it comes to pricing and overall value. The choice between the two will largely depend on your specific business requirements and budget. Shopify operates on a subscription model, with packages ranging from $29 to $299 per month. This pricing includes hosting and comes with various features, offering a simplified solution for those not wishing to handle technicalities of site setup and maintenance.
On the other hand, WooCommerce is a free plugin for WordPress, but certain associated costs such as web hosting, domain name, and premium theme and plugin costs can add up. The cost varies depending on the hosting provider you choose and the add-ons you opt for. However, with its ability to offer extensive c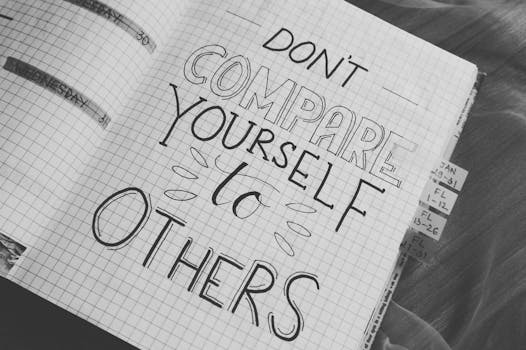 ustomization, many find WooCommerce a value-for-money proposition despite potentially higher costs.
As for running costs, Shopify's monthly subscriptions include hosting, SSL security, and the ability to scale your site. On the other hand, WooCommerce's running costs vary depending on your hosting provider, themes, plugins, and extensions.
Ultimately, the best platform provides the right balance of costs and features that align with your business goals. If simplicity, ease, and scale are your top priorities, Shopify might be worth the higher price point. But if you desire control, customization, and don't mind managing some technical aspects, WooCommerce could be a more cost-effective solution.
Shopify versus WooCommerce: Making the Right Choice
When considering whether to choose Shopify or WooCommerce, you must assess your specific business needs and capabilities. Both platforms have their strengths, which make them suitable for different use cases.
Shopify is an all-in-one eCommerce platform that's highly versatile and user-friendly. It does not require much technical knowledge to set up, it comes with dedicated support, and has integrated payment gateways. This makes Shopify an excellent choice for those who want a smooth and comprehensive solution for their online stores. Moreover, Shopify also gives you access to a variety of beautiful themes and the ability to sell across multiple channels, including Facebook, Instagram, and Amazon.
On the other hand, WooCo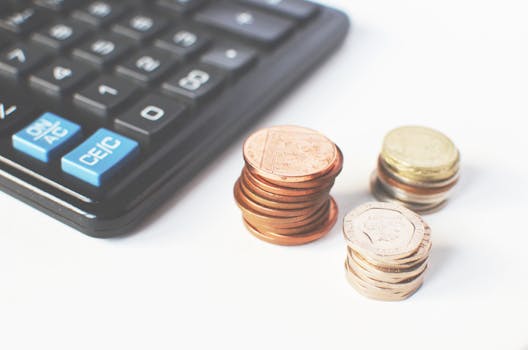 mmerce is a WordPress plugin that gives you complete control over your eCommerce website. It offers higher flexibility and customization options than Shopify. With WooCommerce, you can customize every aspect of your store and integrate it with almost any service. Furthermore, WooCommerce has the advantage of being free to use, although you will have to shoulder costs related to hosting, security, and premium plugins. Therefore, WooCommerce is the perfect option for those who are tech-savvy or have access to WordPress development resources.
In summary, the decision between Shopify and WooCommerce significantly hinges on your level of technical proficiency, your available resources, and your specific business needs.
Shopify vs WooCommerce: Determining Your E-commerce Needs
When deciding between Shopify and WooCommerce, it's important to consider your unique e-commerce needs. Both platforms offer robust features and capabilities, but their strengths may align differently with various business demands. Some of the primary considerations include the scale of your business, your product range, business growth potential, and the level of control you want over your store.
If you're a small to medium-sized business with a limited product range, Shopify might be more appropriate for you. It offers a user-friendly platform with a plethora of prebuilt themes and plugins that make it easy to set up your online store quickly and efficiently. In addition, its straightforward pricing model means there are no hidden costs.
On the other hand, WooCommerce may be the superior choice for larger businesses or those with a wide range of products. As a WordPress plugin, WooCommerce offers more customization options and control over your store, which can be beneficial when dealing with a large number of product categories. However, this platform requires a basic understanding of WordPress, so might not be as suitable for those without technical knowledge.
Both Shopify and WooCommerce are scalable platforms that can grow with your business. However, it's crucial to look into their respective features, capabilities, and pricing models, and determine which one aligns best with your current and future e-commerce goals.
Final Verdict: Shopify vs WooCommerce – Which One is Right for You?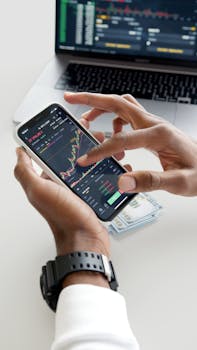 The choice between Shopify and WooCommerce boils down to your specific business needs, resources, and the level of control you desire over your online store. Shopify stands out as a go-to platform for beginners and those seeking a comprehensive, all-in-one solution with stellar customer support. It offers an easy setup process, a variety of built-in features, and advanced e-commerce capabilities. It's a
practical choice for those who appreciate convenience, and are ready to pay a monthly fee for a stable, worry-free, and maintained platform.
On the other hand, WooCommerce is a better choice for those who already have a WordPress website and want to add e-commerce functionality. Its open-source nature allows for an unparalleled level of customization and control, ideal for more seasoned users or those with specific e-commerce needs. With WooCommerce, you can start your online store for free, only paying for hosting, domain, and any extra additions to enhance your store. However, it's worth noting that WooCommerce might pose a steeper learning curve, particularly for those less familiar with WordPress.
Ultimately, both Shopify and WooCommerce are powerful platforms, each with its own unique advantages. So, the ultimate decision comes down to what you value most for your online store, task compatibility, budget, technical knowledge, and business goals.